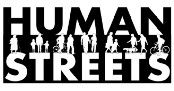 Mainstream media rarely cover traffic crashes beyond a traffic report. Shouldn't a loss of life be more important than how traffic is delaying the commute?
At Human Streets, a new non-profit media organization, our approach is different. Unlike other media outlets, we don't treat traffic deaths as the human cost of having cars on our streets.
Our mission is to tell the story of every person killed in traffic collisions in 2017 and beyond, following each case from the collision to the courts. We are also going to push the city to move faster to make our streets safer, and inspire readers to reimagine what our streets could be like if we designed them for humans instead of cars.
Central to our reporting will be how traffic injustice disproportionately affects communities of color. Most of the deaths and injuries occur in neighborhoods such as the Tenderloin, SoMa and Chinatown, transit-dependent communities where a majority of residents don't own cars.
This kind of advocacy journalism will be critical if the city is going to reach zero traffic deaths by 2024, the goal known as Vision Zero. But we need support.
We are a 501(c)3 project of Community Initiatives. Your contribution is tax-deductible.
Is my donation and credit card info secure?
Yes, the security and confidentiality of your information is our highest priority. We will not sell, trade or share your personal information with anyone else, nor send donor mailings on behalf of other organizations, and we will only share personal information if you have given us specific permission to do so.
Is my donation tax deductible?
Yes, we are a fiscally sponsored project of Community Initiatives, which is a public 501c3 organization recognized by the IRS. Your donation is tax-deductible to the fullest extent permissible by law.
How do I know that my donation was made successfully?
You will receive an emailed receipt immediately after your donation is submitted and your credit card is processed. Your donation will also show up on your bank or card statement within 1-3 business days.
Do I get a receipt?
Yes, a receipt is sent to your email inbox once your donation is processed. Please be sure to keep a copy of your receipt for tax purposes. If you select a recurring donation, you will be sent an individual receipt each period when your donation is processed.
Is my donation private?
We will not share or sell a donor's personal information with anyone else, nor send donor mailings on behalf of other organizations.